Kirkus-starred RUNNER-UP in the Independent Press Awards (Action/Adventure); FINALIST in International Book Awards, FINALIST in Chanticleer's Cygnus Award (science fiction), FINALIST in the Eric Hoffer Book Awards and FINALIST in the Wishing Shelf Book Awards (adult fiction)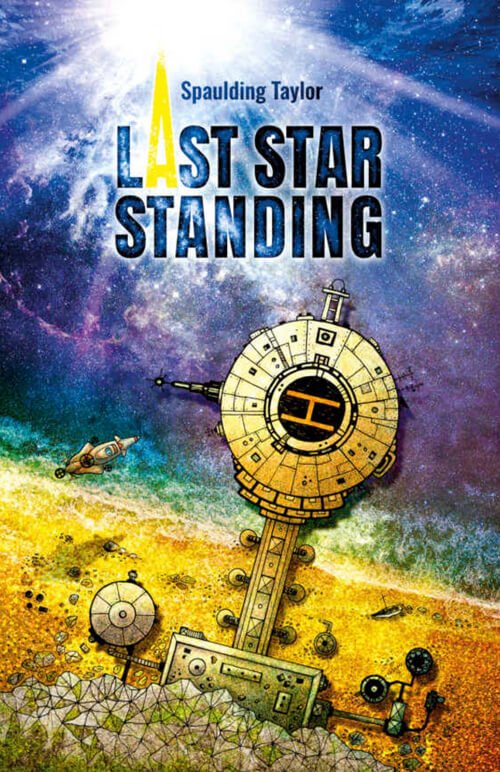 Publication: February 2021
Publisher: Unbound Digital
Editions: paperback, ebook
The KIRKUS-starred escape into a brighter world...
Aiden has always felt like an outsider. After the rebel assassin is captured and imprisoned by the world's galactic overlords, he awaits execution. Then a mole working for the occupying regime alerts him to a plot that could destroy the entire resistance…
Engineering a daring escape, Aiden's growing feud with the new rebel leader leaves him out in the cold. Faced with deceit and betrayals on every side, he recruits a group of overlooked outcasts and stakes everything on one last mission.
Can the restless, reckless Aiden's last stand save humanity from enslavement?
Hear Alice on the Inspirational Indie Author interview
Click to buy from your favourite retailer below:
Industry recognition and awards for Last Star Standing
Reviews for Last Star Standing
Rated 5/5 on US Review of Books, Midwest Book Review, Love Reading, SPR, Readers' Favorite and Indie Reader.
"Taylor melds original worldbuilding, dramatic flair and a lively storytelling style, bringing late twenty-first-century Earth to vivid life… Last Star Standing spurs readers to understand the juxtaposition of inner desire and outer reality that serves to obstruct and to shape humanity"
"Aiden is a fiery protagonist, making this outlandishly creative novel a pleasure to read. Last Star Standing is refreshingly unpredictable, while holding to classic form."
"Intriguing science-fiction with a post-apocalyptic flavor... the story captures and holds the imagination. The individual characters are artistic and original, giving a realistic feel. An extraordinary tale with a dynamic storyline."
"The writing is crisp and the novel graced by a compelling protagonist. Last Star Standing is fast-paced, riveting, and an enjoyable read"
"A dauntless soldier's epic tale of rebellion, escape, and redemption, Last Star Standing is a dazzling and chilling vision of the future...The writing has a sharp, post-apocalyptic edge with plenty of dark humor. Memorable characters leap off the page, the action is visceral and exciting, and Taylor's unleashed imagination makes this dystopian novel a deeply addictive read."
"Taylor displays a masterful touch at bringing his characters to life, making this action-packed and thought-provoking offering a rare and engrossing treat."
"This is a great dystopian novel written by a polished writer with great chops. For the rest, the story has plenty of action, great suspense, and wonderful character development in the hero, providing a depth of conflict and theme rarely seen in Sci-Fi. A highly enjoyable story by an expert writer, highly recommended. Five stars."
It is the 23rd century. Aiden, imprisoned, stares up into a tiny square of sky. A prominent member of the rebellion, he expects to be executed. Aiden is battling the Xirfell rulers, whose King oppresses many planets, the Earth included.
But the Xirfell have executed their king and installed a new ruler. The populace riots. Amid the tumult, Aiden is sworn in, the leader he s always longed to be. Never one to fit in, he must re-discover himself, as an indigenous Australian, as a fighter, as a lover and as a leader.